Since the early 1960's Barry Bennett collaborated with many of the Worlds best shapers including Nat Young, Gerry Lopez, Bob McTavish, Vaughan Riley, Frank Williams, Mickey Mac, Russel Head, Wayne Burton, Geoff McCoy, Kevin Platt and the list goes on. We continue this collaborative approach to provide our customers with a diverse range of craft suitable for all styles, skill levels and wave conditions.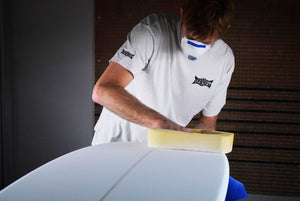 SAM TEHAN
Sam Tehan brings passion and creativity to the table. Sam has been shaping since the early age of 18 as a result of working and assisting around the local Cronulla surfboard factories since his early teens. Sam has put the time in working with the likes of Jackson, Force Nine and Bennett Surfboards for many seasons now. Sam Tehan is a true asset to our shaping team here at Bennett Surf. Models include the WB67, Falcon, The Spade, The POG and custom craft to order.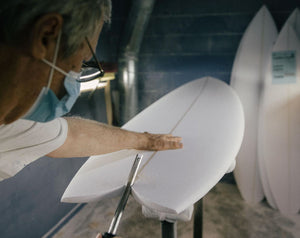 BILLY TOLHUSRT
A master craftsman and wizard of surf board design. Billy stems from Coffs Harbour in New South Wales, shaped his first board in 1964 when he was 12, and by the time he was 15 he had his own surfboard label. Billy is arguably the best performance long boarder shaper on the planet and we have been honoured to collaborate with the man himself for over 10 years now. Bennett Surf x Billy Tolhurst models include The Hippie, Red Diamond HP, Pinpoint and Red Diamond Point Break.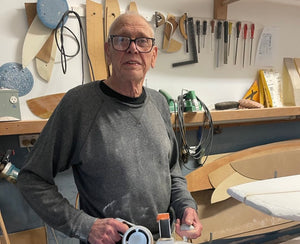 SAM EGAN
Sam Egan has been shaping boards for over 50 years. The master shaper is a surf-industry pioneer from Steele city - Newcastle. Sam has always valued performance over promotion. Sam Egan label is an intrinsic part of the local surf culture. While his son Luke may have hoisted the Egan name into the pro surfing spotlight, Sam himself has been quietly influencing surfing at the highest level, his shapes under the feet of many of the WCT top 44 and aspiring young longboard stars. Barry began supplying foam to Sam in 1960 and still today we collaborate together to bring our customers the very best surf craft around. Bennett x Sam Egan models include The 66 , The Stubby with the ability to arrange any custom board.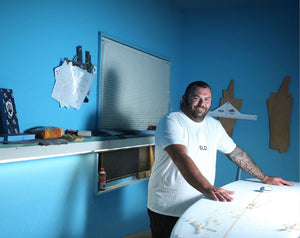 STEELE LEWIS
We have been lucky enough to work in with Steele for over 20 years now. Steele has established him self within the Newcastle surf precinct supplying all types of quality surf craft and is renowned as one of the best board builders in the industry. Steele excels throughout the whole process of board manufacturing with a sharp eye for detail. Bennett Surf x Steele Lewis models includes the likes of The HP, Speed Shape, Fusion and Noserider.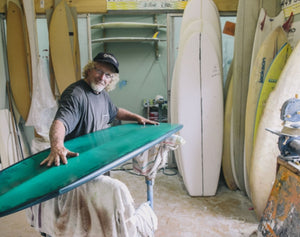 MARK RABBIDGE
Rab is the definition of a true Aussie craftsman. On any given day you will find Mark either building a V8 Hot Rod from the ground up or in the shaping bay plowing foam. Mark is the real deal, handshaping since 1966 and a Toolmaker by trade, Rab has refined his craft to perfection over the years. Some of the Worlds best have had designs shaped by Mark from the likes of Tom Curren, Pam Burridge, among many others. With the resurgence of Longboarding in the early 80's Mark was able to go into full time shaping for the likes of Hot Buttered among other big labels. Shaping machines soon after took over and Mark stayed true to his art, hand shaping custom craft for customers who wanted quality, Australian made surf craft. Our values have always aligned with Mark and we cherish our relation ship with the NSW South Coast master of the bay. If you want a quality, hand made mid length or longboard, Bennett x Mark Rabbidge has you covered. Available models include the Round Tail HP, The Stubbie or any custom design.
Shop stock boards on our website and get in touch with us if you have any queries around what model or shaper is going to work in best with your next custom board.