CAELAN PITKEATHY
NZ based super grom who turns heads regardless of the surf conditions on the day. We introduced Caelan on to our team in early 2022, around the time where he took out both Junior divisions at the NSW State Longboard Titles. Caelan now resides in the Bay of Plenty area of New Zealand with his family. Caelan's quiver includes the likes of the WB67, The 66 & The Falcon.

Instagram @caepitt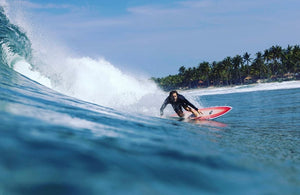 DAVE 'CHEESE' COBURN
Northern Beaches based wizard logger, old mal pilot and barrel pig. Cheese has been a member of the Bennett family for near 10 years and currently has a quiver of WB67 logs and Falcons.

Instagram @cheese_threethousand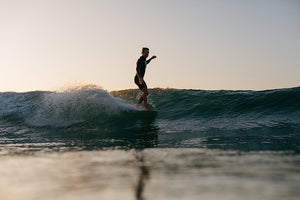 TOM BENNETT
Grandson of Barry and Son of Greg, Tom now in his mid 20's is a class traditional longboard rider from the Manly area. Tom has seen good success of recent with a win in the 2022 NSW State Log Champs and Snowy Old Mal division. You will find Tom riding an array of Bennett craft, from 1960's BB old mals to modern
replicas and everything in between.

Instagram @tombennett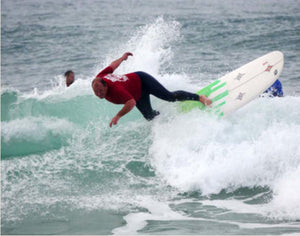 SEAN DRY
Seany 'Kung Fu Panda' Dry. A true power house on the modern longboard. Sean has been a proud advocate and member of Team Bennett for over 10 years and has seen huge success in the Australian longboard circuit. Sean rides our HP model in both EPS and PU construction.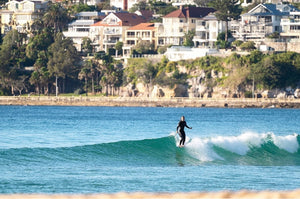 LARA CASHIN
South Coast stylist and expert logger. Lara is a smooth operator which brings a high degree of technicality to her surfing approach. Text book drop knee cutbacks, wave placement and pocket nose riding is the daily routine. Lara rides our WB67 log models.

Instagram @lara_cashin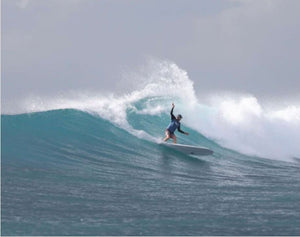 PAUL (POG) O'GRADY
Local Northern Beaches icon POG drawing clean lines on his POG Model in The Cental Atolls. POG is always the stylish surfer in any given lineup.

Instagram @pog58

ISAAC FIELDS
Isaac is renowned as one of the countries most talented traditional longboard riders. Born and bred in Evans Head, NSW, Isaac has been on the Bennett Team for over 10 years now and has been an important part of our research and development of craft. Isaac rides both modern Bennett single fin logs and our 60's old mals.

Instagram @i_fields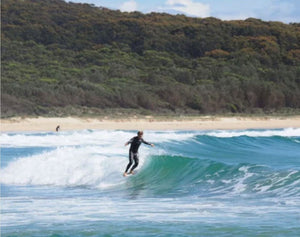 CAM GRAY
The unofficial Mayor of Manly, Junior Australian Champ, multi Snowy McAlister event winner and local lifeguard legend. Cam Gray is a true style master in and out the water. Cam pilots our WB67 variants.

Instagram @sir_ron_e
If you believe you should be part of the Bennett family please get in contact.